I am an Assistant Professor of Applied Arts/ Visual Communication with over 27 years' teaching experience in this field. I hold prestigious Raman Post-Doctoral Fellowship for Indian Scholars in USA at Johns Hopkins University, Baltimore, MD under Singh-Obama 21st century knowledge initiative from University Grants Commission, New Delhi, India in February, 2013. Currently, I am teaching at Banaras Hindu University, Varanasi and continuously doing experimented work with Students (UG/ PG/ PhD), through Exhibitions, projects, seminar, conferences etc.
Checkout My Teaching Subjects
Unleash Your Creativity, Paint the World with Your Imagination!
What people say about me
Throughout the entire process, we have been impressed by their exceptional communication and responsiveness.
I am fortunate to have such an insight on Advertising Design persuasion in practical and research by you. Your literary experience provides me new dimensions in this domain.
Highly effective teachers are worth their weight in diamonds because that's what they are. They sparkle, dazzle, and amaze us with their artistry.
Hon'ble Sir, you have a charismatic personality, in helping your students in achieving their goals and with lots of shared knowledge and experience.
I found a great teacher and a great human in him. He is very attentive to his teaching and all students.
What makes you, a magnificent educator is your affectionate and amusing personality that made it a joy to come to class every day.
Hon'ble Sir, you have a charismatic personality, in helping your students in achieving their goals and with lots of shared knowledge and experience.
Kalakshar
Dr. Manish Arora has initiated to an International Seminar & Workshop on Calligraphy titled "Design Innovation through Socio-Cultural diversity from Art & Technology. This event has been applauded by the world's best calligraphers and as well as the people of the art-world. After getting over much success, it is being held from 2013 onwards.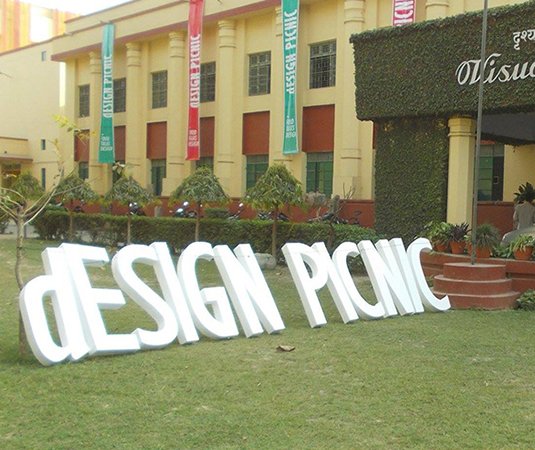 Design Picnic
This is a National Seminar cum Workshop "Design Picnic-Innovation in Visual Communication" which has focused on design communication, Illustration, Photography, Live Study, Story Boarding through learning basic theory, philosophy, practical approach and implementation of such media in the practical world to solve Design related problems.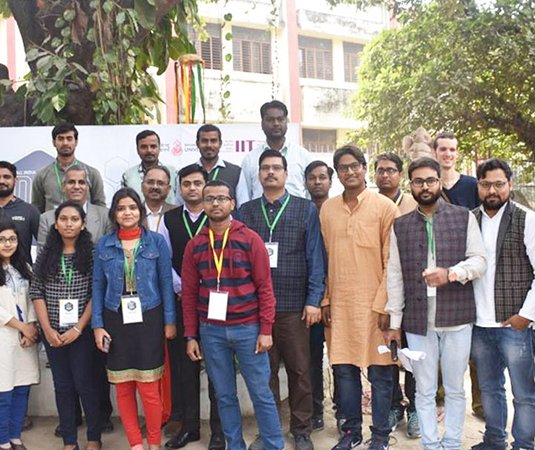 All India DIC Meetup
The DIC Meetup is an interactive podium for all 17 DICs established by Ministry of Human Recourse and Development organized by Design Innovation Centre BHU & IIT (BHU) in Feb 9 to 11, 2018. The purpose of this event is to come at one platform and to discuss and interchange their ideas, progress, development & contribution to Socio-cultural, technological and dynamic growth in India in Innovation domain.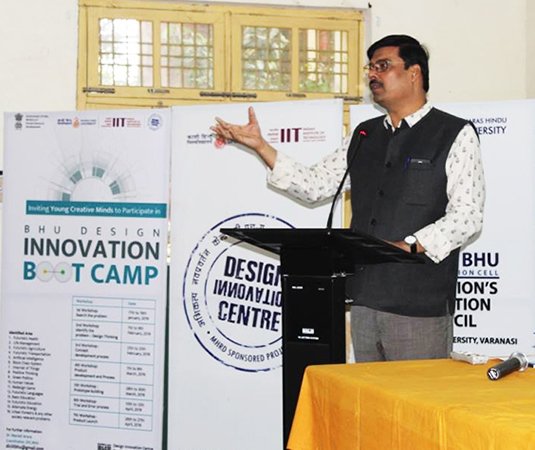 BHU Design Innovation Boot Camp
BHU Design Innovation Boot Camp has been planned to promote and to boost ideas on Design Innovation sphere. In this event, experts from industries, Govt. organizations, People associated with society has been invited to interact and to share the challenges to Young Creative Minds and students on Design Innovation.
Marketing Workshop
This workshop titled 'Nav Vipanan Niti'- Strategy Building for Marketing of DICs Innovative Products was held on 03-04 February 2019. The purpose of this workshop is to ensure the distribution of DICs Innovative products to the end-users through marketing. There has also been holding an exhibition on the prepared designs of various products.